How To Treat Back Pain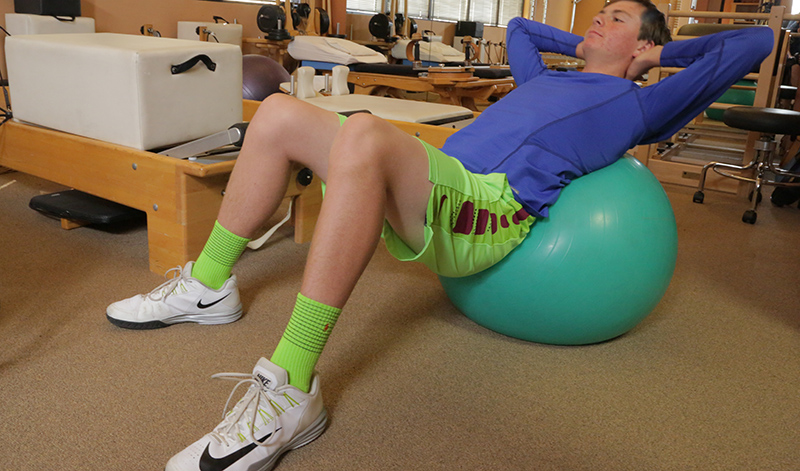 There can be many causes for back pain. It is one of the most common reasons someone sees a doctor. Back pain, particularly in the lower back region, may be due to the anatomy of the spine, an injury secondary to an accident, sports activity or lifting heavy objects. The aging process is also a major contributor to pain in the spine. Knowing which treatment and exercises are right for your individual condition is crucial. What may be appropriate for a bulging disc could aggravate spinal stenosis. Physical therapy for back conditions focuses on the structures that support the spine and its joints including muscles, tendons, and ligaments.
How Cahill Physical Therapy Can Help You
Once your physician has diagnosed the cause of your back pain, the experienced therapists at Cahill Physical Therapy will determine the optimal treatment modality for you. The team uses state of the art therapeutics and equipment to achieve back pain relief and restoration of functionality.
Some common causes of back pain and treatments include:
Degenerative Disc Disorder
This term is used to describe a "wearing down" of the intravertebral discs of the spine. These changes can occur anywhere along the spine (cervical, thoracic, lumbar) as you age, but are most common in the lumbar area. As discs degenerate, they lose flexibility and the ability to cushion the spine.
Treatment includes specific target exercises based on your condition:
Muscle stimulation
Massage
Laser therapy
Assessment and education regarding posture and activity
Core strengthening
Back stabilization
Ultrasound
Swiss Ball exercises
Gyrotonic strength training
Adaptive adjustment to back brace required by physician
Post-op recovery plan when surgery is required.
Muscle and Ligament Strains
Repeated heavy lifting or a sudden awkward movement may strain back muscles and spinal ligaments. Weak abdominal or back muscles cannot properly support the spine. This weakness increases the risk of back strain and painful muscle spasms from improper movement.
Treatment includes:
Taping
Ultra Sound
EMS
Deep tissue laser
Muscle re-education and proprioception
Stabilization exercises
Sports specific training
Spinal Stenosis
The spinal cord runs through the tube of the spinal canal. When this tube narrows, it is called spinal stenosis. The nerves running out of the spinal cord in this location become inflamed causing pain and movement difficulty. Treatment depends on the severity of the pain, the location of the affected disc(s) and mobility.
Spinal stenosis may be treated with any of the following:
Joint mobilization or manipulation
Closely supervised exercise with improvement driven adaptation
Massage
Ultrasound
Heat/cold treatment
Deep tissue laser
Stress reduction can play an important role in recovery from injury. In addition to physical therapy, the right home remedy can help ease your discomfort further by improving circulation and relaxing muscles and joints.
Nutrition and weight control are also key players in your ongoing well being and physical fitness.
Cahill Physical Therapy Also Specializes In Treatments For The Following Conditions:
Rehabilitation, Restoration, Retraining Programs At Cahill Physical Therapy, Brentwood
Breast Cancer Rehabilitation
Dr. Cathy Cahill is a certified breast cancer post-rehab specialist and offers a post-operative workout to aid in your recovery. This specific set of exercises is designed to regain range of motion and reduce swelling. The final goal is to strengthen the bilateral shoulders and reduce pain.
Other programs include:
Post joint replacement therapy – knee and hip
Pregnancy Workout Programs
Osteoporosis pain management and rehabilitation
Posture assessment, modification and strengthening
Balance correction and training. Senior wellness
Contact Us About Your Physical Therapy Needs
Share Us On Social Media!